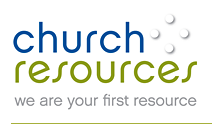 Links of Interest: Bible/Hymns/Study Resources
Read.Listen.See.
Listen to Haitian Gospel Songs
Listen to All Gospel Songs (Other Languages)
Read today's devotional at ODB.org
Bible Study Tools Growing deeper in the Word
Bible Study Tools – Study Light
The essence of the Bible Pray-Reading
Calling on the Name of the Lord
Christian Directories & Search
Listen for life – Online Streaming Christian Radio
Online Greeting Cards – Free Christian Ecards
Find Graphics, Trivia and Ecards
http://www.christianwallpapersfree.com/
Kid's Activities links can be found here.
Clubhouse Odyssey Jr. for Kids
http://kids4truth.com/Home.aspx
http://veggietales.com/vtmain/
http://christiananswers.net/kids/
Students' (Youth) links can be found here .
Christian Entertainment Reviews
Especially for Women
http://www.todayschristianwoman.com/
Especially for Men
http://www.ironsharpensiron.net/
http://familylifecenter.net/christian-fatherhood/